We take great pride in offering a family oriented general dentistry practice in Springfield, Missouri. Our office is small in size so that we can care for each of our patients individually. We strive to be able to offer a wide range of services to all members of the family from the younger to older generations. We offer exceptional customer service, a stress free environment, and state of the art dental equipment.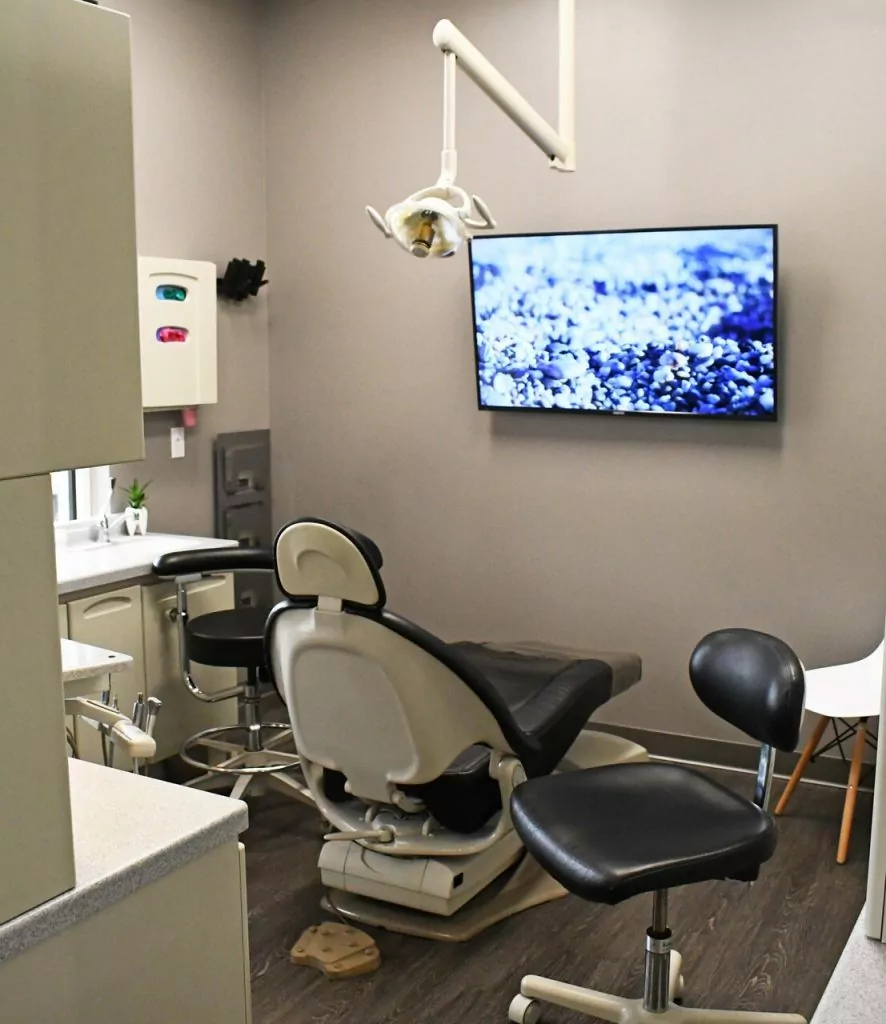 Comforts of Home
Complimentary beverages
Office wide WiFi
Large flat screen tv's
A pillow or blanket during treatment
Minimal wait time
Individualized treatment plans that suit your needs
Advanced Technology
Paperless charting system
Digital intraoral xrays
Intra-oral cameras
Diagnodent caries detection
Ultrasonic scalers
Rotary endodontic system
All of our crowns are fabricated in a domestic laboratory
Cleanliness and Safety
You will find that our office goes above and beyond to comply by OSHA and HIPAA guidelines. We use state of the art cleaning systems that are approved by the American Dental Association, the Center for Disease and Control, and the Missouri Dental Board. Our sterilization equipment is tested weekly by an independent laboratory. Each operatory is disinfected thoroughly between each patient. Disposable items are used at every chance possible. We are conscious about our infection control so that you don't have to be.
Your First Visit
Dove Dental Group is going to change the way you feel about going to the dentist. Right away, from your first, we want you to feel safe, comfortable and listened to. Our team genuinely cares about your dental health and how it ultimately impacts your overall physical health and well-being.
You can always expect a warm greeting from our front office staff when you walk in the door. They will check you in, and get you started on your journey to dental wellness. If you did not fill out your new patient forms online we will ask you to complete them in the comfort of our waiting room. Please provide the patient coordinator with your insurance card and photo I.D. We will verify your dental benefits, and enter them into the computer.
After completing the check-in process, your dental assistant or hygienist will arrive to escort you to one of our luxury dental chairs. At this time you will have extraoral and intraoral photos and dental X-rays taken as well as a quick review of your medical history. Because Dr. Dove insists on giving each patient his full attention, you may experience a brief wait in the chair after this. The good news is he will give you the same focus and attention when he reaches your room. If there is anything we can do to make your wait more comfortable, please do not hesitate to ask.
When Dr. Dove comes to your room, he will complete your comprehensive exam. He, along with your dental assistant, will create a personalized treatment plan. Part of this process includes displaying your dental images on our 48″ HD screens, so you can see what treatment is recommended and why.  You will also be provided with an estimate of your out-of-pocket expenses and a detailed printout of the planned treatment.
At check-out we will schedule your next dental visit. For most insured patients we will collect only a portion of the cost of services estimated not to be covered; however, payment is due at time of service. We gladly accept cash, checks and all major credit cards.  We are happy to set up financing options.  This will be set up prior to treatment being rendered.
Dr. Dove has carefully chosen the most attentive and courteous team. It won't take you long to realize just how much they care about the experience you have at Dove Dental. If we have exceeded your expectations please remember the kindest compliment you can give us is the referral of a friend or family member.